To Make Your Life Easier Take Our Gift Card
Let's change the trend of gifting and allow our loved ones to choose for themselves with Imtiaz's newest Gift Cards.
SUITABLE FOR EVERY OCCASION, OUR GIFT CARDS COME IN A POCKET FRIENDLY AND WIDE RANGE WHICH YOU CAN CHOOSE FROM.
Our Gift Card is the perfect gift for every occasion which are available in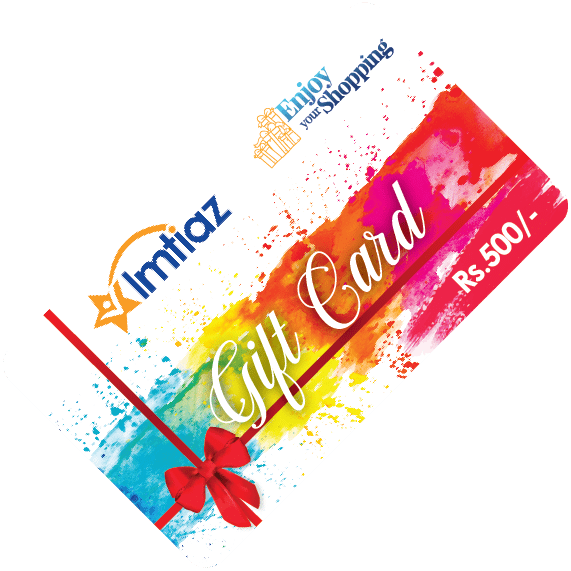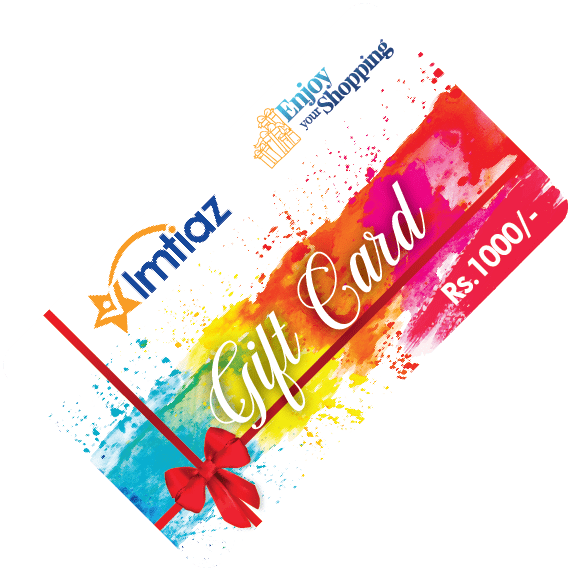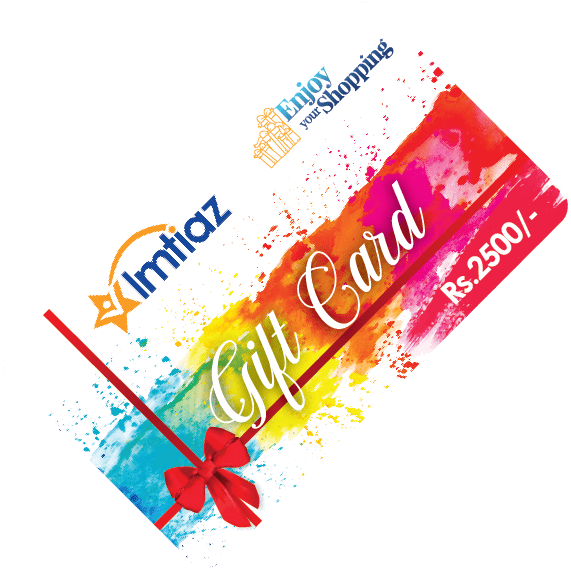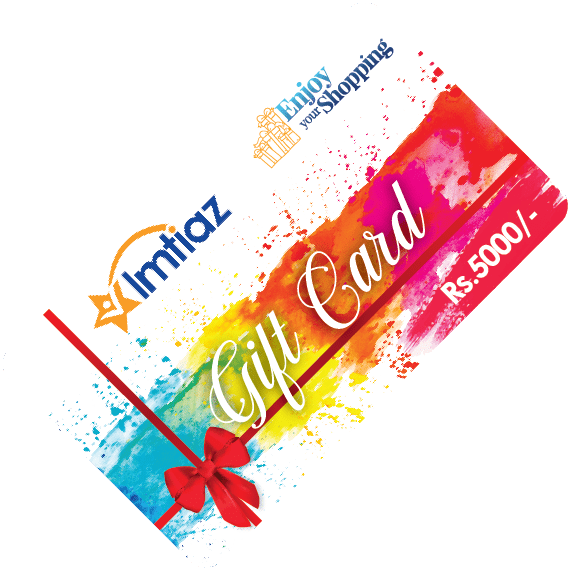 Here in Imtiaz, we are trying to come up with something new and unique that no one has seen before. This gift card is our latest introduction based on a unique and trendy gift idea that no retail has ever had!
"A Hassle Free Gifting Option"
Our gift cards are bliss at your fingertips.
All you have to do is choose and purchase a gift card from our available range and gift it to your loved on any special occasion that's coming up!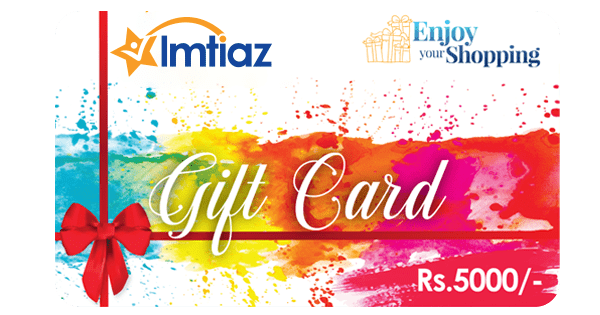 Our Gift Cards are purely love because:
Our gift cards are bliss at your fingertips.
It's pocket friendly, which makes it handy, easy to carry and very hard to lose.
It comes in a trendy design with an attractive color scheme that you can't help but love.
It comes in multiple price ranges that you can choose from.
Gives your loved one the liberty to choose a product of their choice.
Shows your thoughtfulness.