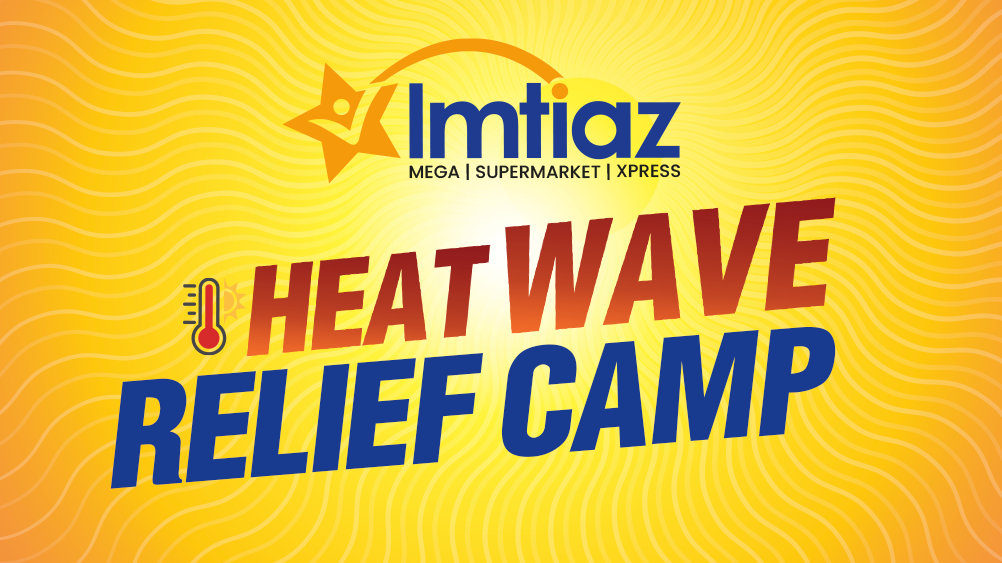 Summer is here and so is the severe heatwave. Being citizens of a generally hot country, we are all aware of the severity of heat that we face as soon as the hot weather approaches. As heatstroke could be severe to an extent where it can be fatal, making the weather a very serious concern for all, we all should be well-prepared to combat it as well as help others in the prevention against heat stroke and heat-related illness!
That being said, what really is important are the symptoms and precautions that we all should be aware of. In order to bring about a change and to play its role as a responsible entity, Imtiaz initiated the project of Heatwave Relief Camps where we set up camps outside our stores to provide chilled water supply to the public and to distribute educational flyers to them informing them about the precautionary measure for heatwave and guidelines to combat it.
Moreover, we have paramedic staff available on locations as well to handle an emergency situation and give first aid to such individuals affected by heatstroke. The aim is to spread awareness wherever we can because what is better than helping others in such crucial times. Imtiaz perceives itself as an organization that works for its people and this does not only include our services as a retail store but also our services in the spectrum of corporate social responsibility.
Imtiaz aims to keep serving its fellow citizens in any capacity possible for us because we are devoted to serving this nation and this land that's called Pakistan.
Stay safe and follow all the precautionary measures to prevent yourself and your loved ones from the heatwave!