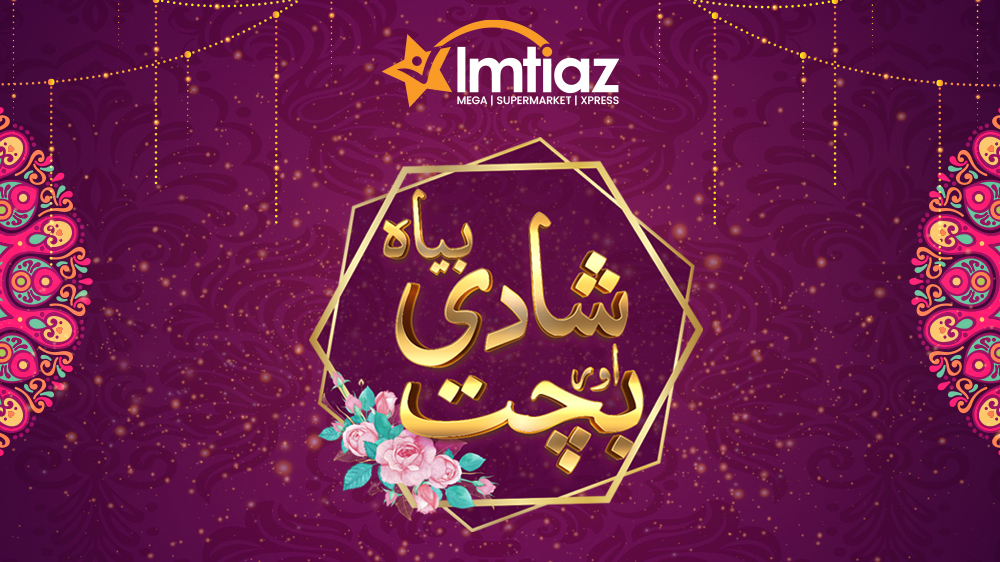 Weddings in general are quite an occupying affair that is cherished and celebrated holistically. Pakistani culture also seems to be quite obsessed with weddings and their early preps. As much as these things are fun to be a part of, they are equally tiring and the early preps require quite a lot of your attention.
To assist you with the much-needed preps, Imtiaz has got you all sorted. You will now be able to shop all the wedding essentials such as electronics, cosmetics, and other household items from our wedding promotions campaign— Shaadi, Biyah aur Bachat! This is definitely a great deal for all our customers planning for the wedding season while sticking to their budget.
Get a flat 30% discount on makeup essentials from your favorite brands so whether you're a bridesmaid or a bride-to-be, you're all sorted with the most wanted cosmetic products. Apart from that, get huge discounts on a wide variety of electronics, home appliances, and household products, so if you're looking to upgrade some home essentials this wedding season, now is the time.
Our aim is to keep bringing our customers the best offers and deals that they can get more value out of, so visit your nearest Imtiaz Store because we're offering promotions that would leave you in awe amidst the chaos of price hikes.