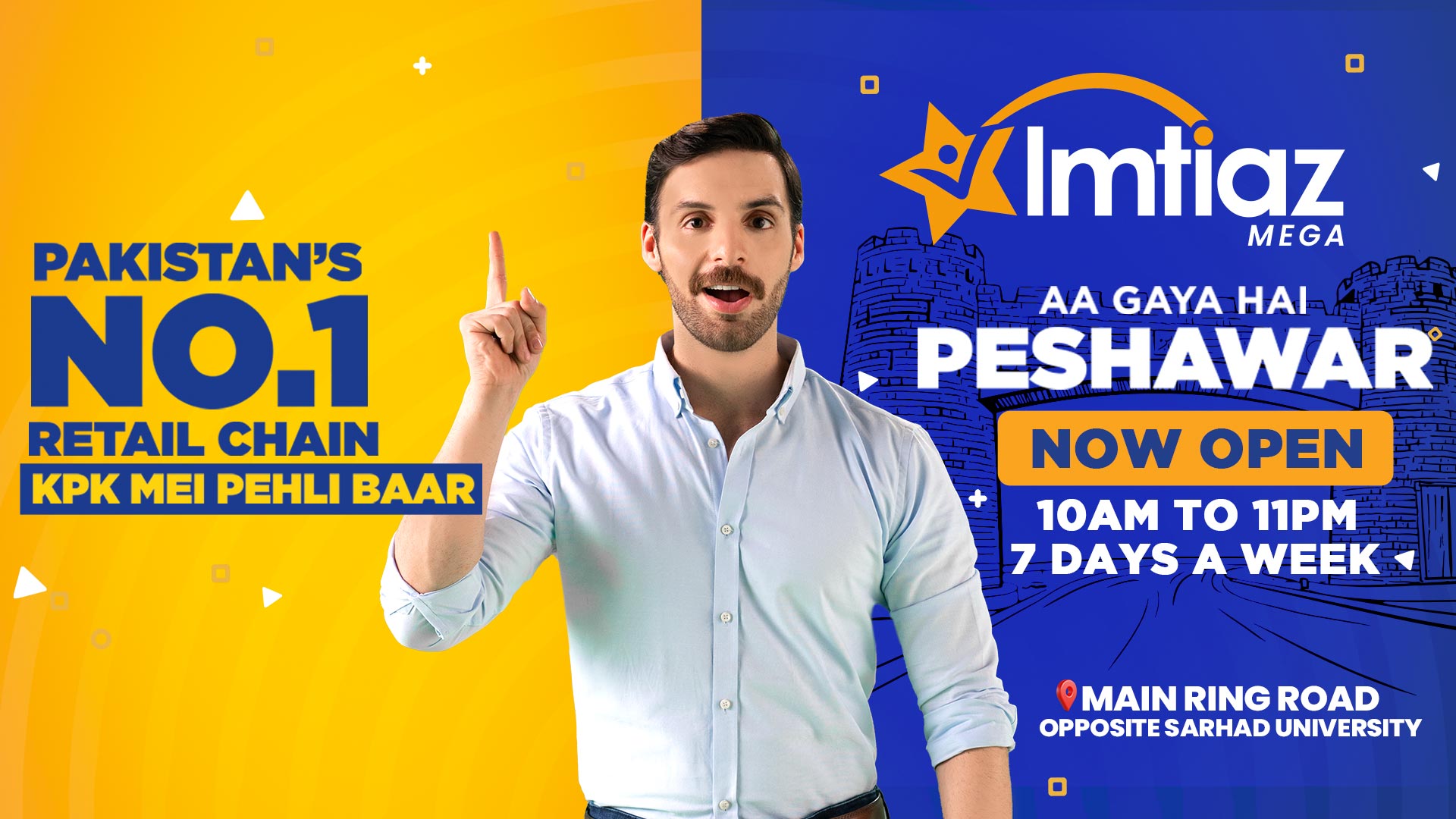 It was never an easy task to set up a brand and bring it to the heights where it stands today. It has been a roller coaster over the years, nevertheless, Imtiaz got its way up through utter hard work, perseverance, consistency and dedication. Hence, with an outspread of 24 stores, Imtiaz has proved to be the no. 1 retail chain of Pakistan that is loved and praised by the masses.
After Sindh and Punjab, it was about time that we enter the third province i.e. KPK with our 25th store in the city of Peshawar, marking the silver jubilee of our outlets. Imtiaz has not only expanded exponentially over the years but has also marked its place in the heart of the masses. This one can definitely be counted as one of our biggest stores we've opened so far. A layout that grants you convenience, variety that's overwhelming, numerous local and international brands, prices that are incomparable, and of course all of this under one roof definitely leaves every customer in awe! Facilitating our customers and providing them with everything best has always been on top of our priority list. For our customers in Peshawar Imtiaz will categorically serve as an absolute resort to all their shopping needs.
We planned the launch with utter delight as this one is no less than a huge milestone as it is surely a magnificent one. As much as we were excited about the launch of this store, the customers were equally eager for it which we learned by the level of their cheerfulness. Radiant smiles, excited faces, cheered-up crowd, chaos, and much more added to the sight and our contentment.
There are many more projects streamlined and planned in the near future, but what we really look forward to is the fact of facilitating more and more customers in every nook and corner of the country and beyond!