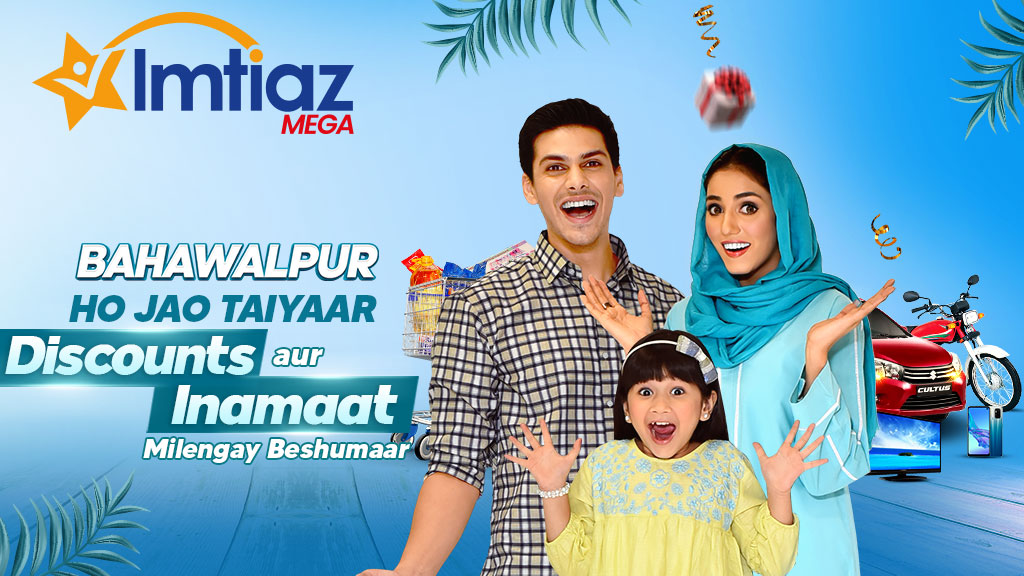 Imtiaz, with an aim to expand further and provide its unmatched services to more and more customers near or far, inaugurated yet another store and this time it was in the City of Forts and Palaces. Yes! Imtiaz expanded into a 7th city and opened its 19th store in Bahawalpur to provide a wide range of products, that too at unmatched prices to the citizens of Bahawalpur. The store launch event was held at 3 PM sharp where all the significant dignitaries of the city were invited. Moreover, a massive crowd showed up anticipating the grand opening and witnessed the cheerful event.
The launch of this new store in Bahawalpur is yet another cherishable milestone achieved by Imtiaz. Covid-19 SOPs and regulations were strictly ensured throughout the event and the crowd abided by them.
To celebrate our store opening in a new city of Punjab, like always, we planned a grand lucky draw for the citizens of Bahawalpur as well, where on shopping of Rs. 7,500 customers can get a chance to win a 1,000 CC Cultus, bikes, food processors, mobile phones, washing machines, cookware sets and much more. Imtiaz Mega Bahawalpur offers amazing discounts, unmatched prices, a wide array of products, premium quality, a convenient store layout, dedicated parking spaces and a lot more because catering to our customers' needs with great enthusiasm and sincerity is what matters the most to us.
So, to enjoy shopping of thousands of products at great prices, all under one roof with convenience, visit Imtiaz Mega Bahawalpur and see for yourself!