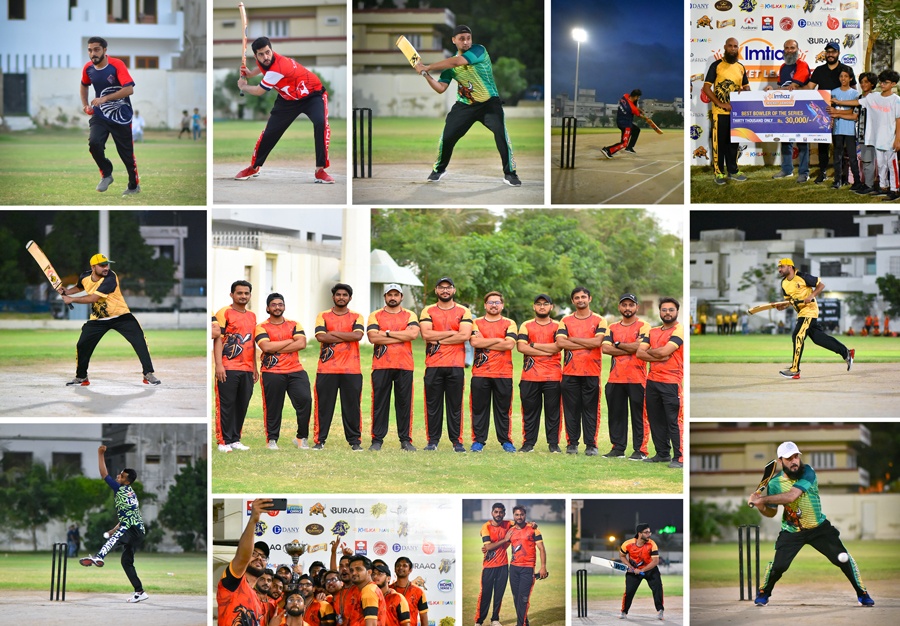 When it's intense and tiring at work, what could be a better option than organizing an entertaining and recreational activity for employees to revive their enthusiasm and zeal, motivating them to be more productive at their job! Well, yes! Imtiaz considers its employees as the foremost priority and the ultimate backbone, without which this entity would not have been standing where it stands today. Striving to keep our staff's interest and passion for work intact and caring for their mental and physical wellbeing rank top in the priority list of Imtiaz.
At Imtiaz, we cater best not only to the customers but also to our stakeholders, employees, and other workforce. In association to this, Imtiaz arranged a phenomenal cricket league to rejuvenate them, revive the energy, and make the work environment livelier. Teams were made within the head office with the upper management contributing as team mentors and playing a vital role in it. There were six teams in total; namely, Warriors, Hawks, Shaheens, Kings, Tigers, and Bulls and comprised of individuals from all of the departments.
This indeed was a league in full form. From the trophy to the cricket kit and from arranging test matches to providing a lavish dinner, everything was looked after at its best! Players were highly astonished to see such preparations, which eventually added to their excitement and love for the game. The teams had a great game and played extremely well, however Warriors & Kings qualified for the final match with Warriors eventually taking the trophy home as they really did play fiercely. Moreover, a total of Rs. 95,000 was given in cash prizes to the players who did exceptionally well in categories like Man of the Match, Best Bowler, and Best Batsman, along with other prizes like home appliances and medals. Isn't that amazing? Well, surely it was!
Imtiaz certainly believes that organizing such events frequently just adds to the workplace atmosphere and makes the bond stronger amongst the colleagues. Hence, as an eminent entity our focus is not only to provide the best to our customers but also to our workforce whom we believe to be a core part of our organization. After all, our employees, workforce, stakeholders, and customers, they all make us stand tall within the industry and we surely acknowledge this!