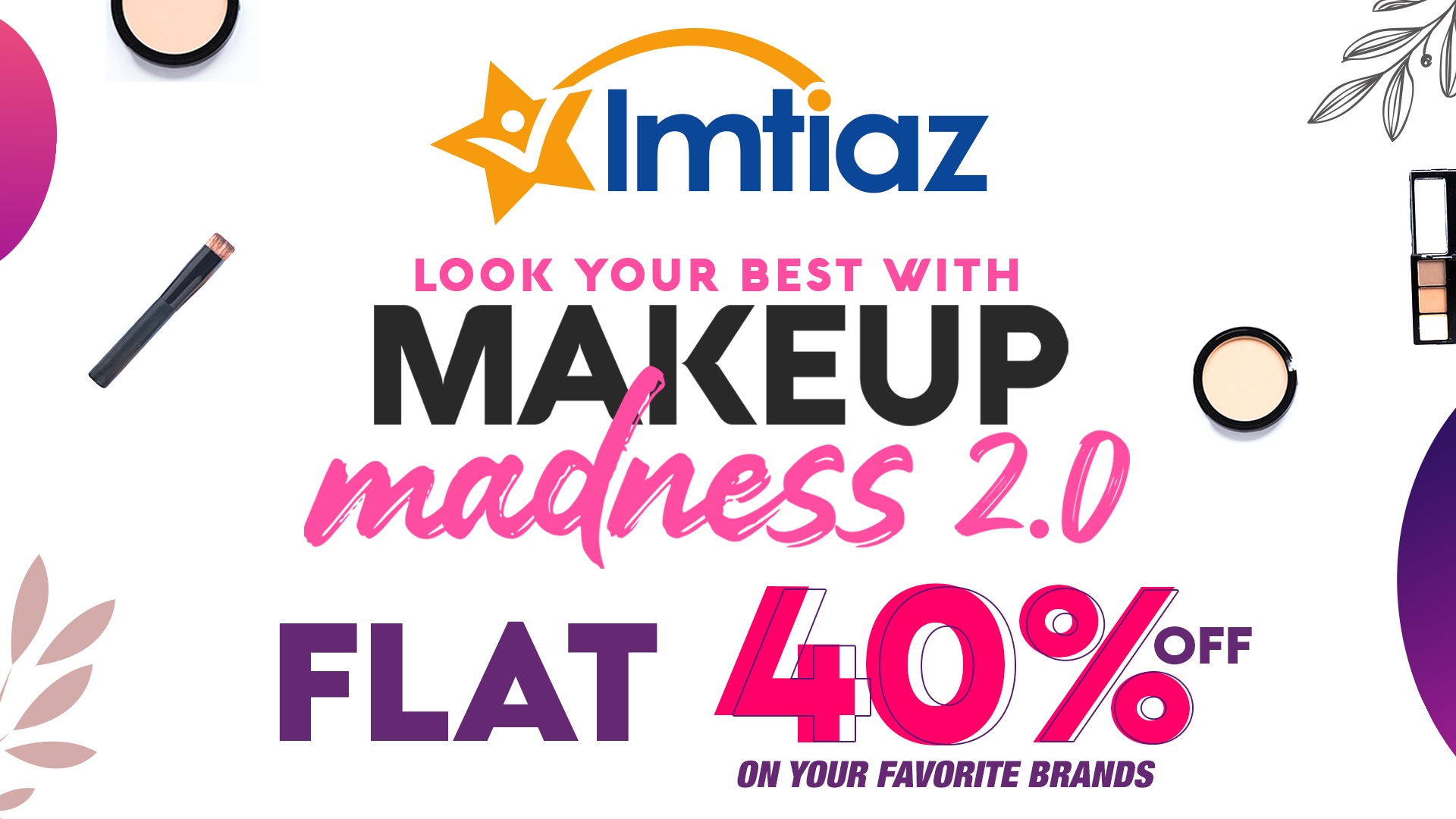 As much as it matters to look presentable and feel confident, what equally shares an important place is the way we embrace our beauty despite all the flaws. Glowing out brighter and feeling exactly the same from inside and out is what just adds to your persona. Each one of us wants to dazzle and shine and therefore Makeup World by Imtiaz is here to help with it. Standing out from the crowd is now even easier with our Makeup Madness 2.0 Sale which is offering FLAT 40% OFF on the most renowned cosmetics brands, so you can get all that you want while still being within your budget.
It was a big hit back in 2020 when the first Makeup Madness Sale went live. This time, we aim to accentuate your outer beauty with some of the best, trusted, authentic, and renowned brands. Imtiaz always goes to great lengths in order to provide its customers with the best value for money and this Makeup Madness Sale is just another example of that.
From luscious, smooth lip colors to mineralized foundations that glide on the skin, from fine mascaras to single-swipe eyeliners that provide perfect winged liner look, from nude blush to pigmented eyeshadows, you can simply rock any look with the right cosmetic range and pro makeup tricks. This makeup sale will leave you awestruck with the exclusive, high-end, and most sought-after variety of cosmetics. All this and more within the price bracket that is simply unexpected, that is, a FLAT 40%.
With promotions and offers like such, we hope to house in the hearts of many as we've been doing for the past 67 years and grant the best of what is expected from us. Serving our customers with the best quality, unmatched prices, and a wide assortment of local & international brands and all of them under one roof. This is what we strive for day in and day out. Imtiaz is all about convenience at each step, so head over to our stores to explore a world of ultimate shopping experience with us!