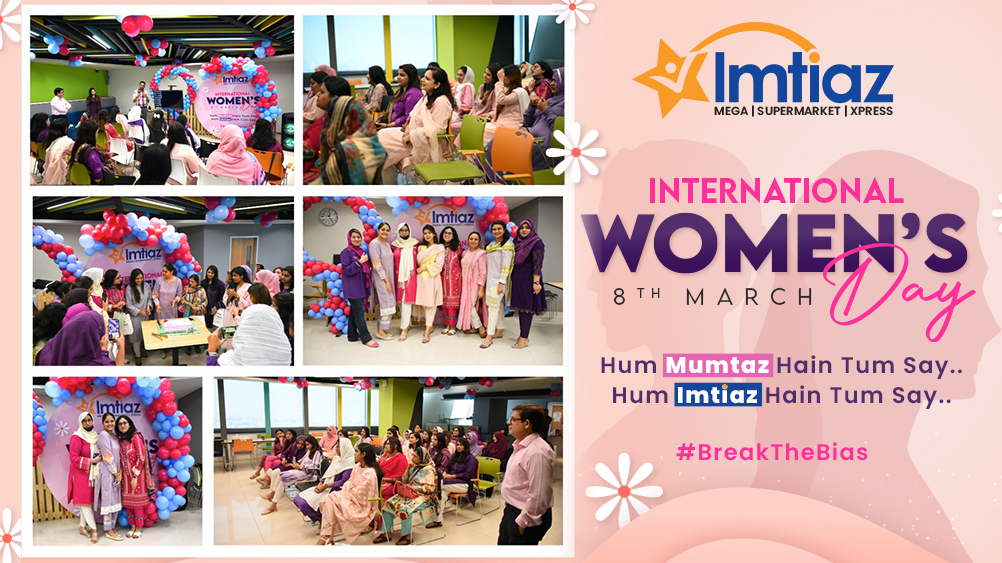 A woman is the most beautiful and unique creation of God with a heart full of affection, love, care, and empathy. Often it is seen that they are not given the due recognition for their countless efforts that they make in all capacities, be it as a homemaker or as a working professional. She's a figure that holds society in place in a lot of ways. She uplifts us in many forms which often is disregarded and goes unappreciated.
Being a mom, she doesn't only nurture the future generations but also shapes the society in innumerous ways, as a wife she's your companion for life sticking around through thick and thin, when she's your sister, you have someone who fights with you, laughs with you and who secretly cares a lot for you, she's the most sensitive individual and the most loving one when she's a daughter. From turning the house into a home to keeping all your stuff sorted, from boosting your morale to providing immense support throughout, from being your secret keeper to being that friend you vent out your everyday inconveniences to, women in all forms are nothing but pure bliss.
When it comes to climbing the career ladder with immense devotion, integrity, and dedication, women are not lesser than anyone, but unfortunately, their achievements are hardly ever compensated as they deserve. Over the years, they've not only grown exceptionally in many fields but have added new dimensions to our lives that we do not acknowledge as much as we should. International Women's Day is the only day we feel obliged to show gratitude, however, this shouldn't be the case. We should cherish their existence every day.
That being said, Imtiaz feels great pride in honoring them truly for all their contribution to our lives. We celebrated this Women's day with great zeal and enthusiasm at all our stores and at head office as well. The theme of the event was "Hum Mumtaz Hain Tum Say – Hum Imtiaz Hain Tum Say" which really tells that whatever we are and whichever heights that we've touched are all because of women and their constant support. This Women's Day Imtiaz pledged not only to acknowledge their efforts but also to create awareness in order to grant them due recognition. It is surely the time to celebrate the impressive progress women have made at all levels in recent decades.
Imtiaz also released a DVC on Women's Day that aimed to highlight the invaluable contributions made by women in our society and how they should be recognized for it. It addresses the age-old question that homemakers, especially, are targeted with; i.e. Poora din tum kya karti ho? Watch the ad to see how the question can be entirely changed with the addition of just another word to it. This minute and a half long ad will not only leave you in awe but will coax you to ponder over the fact that appreciation, love, and care should be bestowed upon women in abundance.
This women's day, we thank all the women for everything they are and everything they do because they truly are the ones adding colors to our lives, this canvas wouldn't be the same without them. Imtiaz pledges to grant them the recognition and acknowledgment that they deserve, not only today but every coming day. It is rightly said, "Women are the real architects of society".