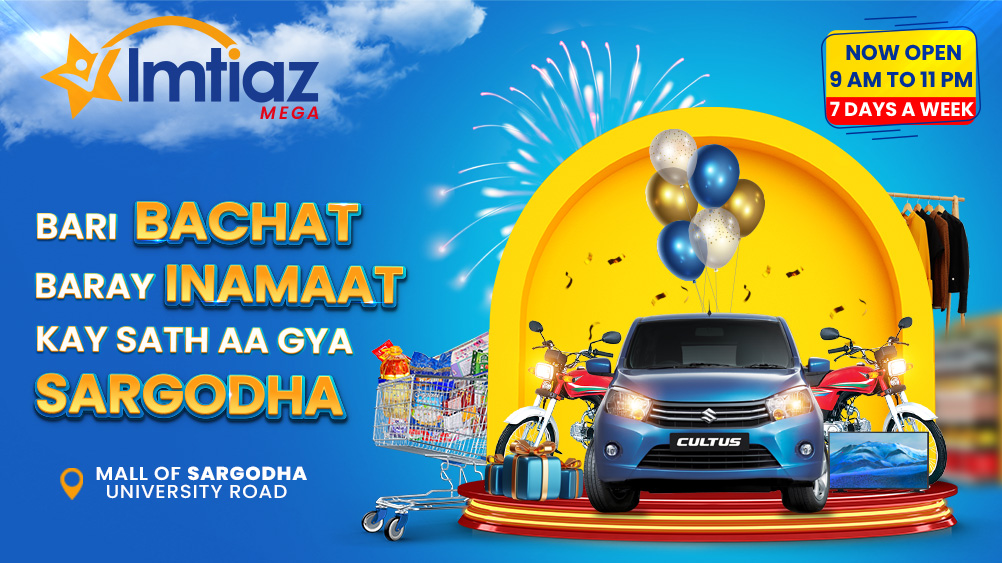 Everyday chaos, hectic schedules, overburdened life, and a number of chores on the to-do list, can all be very overwhelming. In a busy life like such, a one-stop shopping solution is surely a blessing. And well providing you convenience, keeping you sorted in all categories like grocery, meat, seafood, pharmacy, electronics, fashion, and more make Imtiaz truly an ideal shopping destination. This is the reason why our customers have firm faith in us. Not only all their needs are catered under one roof, but also they are provided with a quality they can trust.
Keeping intact the integrity, devotion, and continuous hard work, Imtiaz has managed to become the fastest-growing retail chain in Pakistan. With 22 outlets in 9 different cities, Imtiaz is serving the audience persistently for the past 67 years. Following the mission statement that calls for serving the audience in all major cities of Pakistan and beyond, Imtiaz is taking yet another step forward in attaining the ultimate goal of serving the masses.
Imtiaz has now opened its doors for Sargodha with a lavish and spacious outlet and is ready to serve the city. It's simply the right spot to shop for everything that you need. Your go-to place to visit while running errands, is surely the first name to strike when you need fresh groceries, meat, and seafood. The first name to pop up when you need the trendiest apparel and authentic makeup brands to give you the perfect glammed-up look. All of this and more at unrivaled prices. Shopping under one roof couldn't be any better! Adding more to it is the wide variety of thousands of trusted brands. Our cordial staff is also there to guide you while shopping and there's a lot more that will surely give a different dimension to your shopping experience.
Imtiaz is able to make that space for itself through the constant support from its customers. Moreover, the dedication to serving everyone everywhere got us to where we are today. Marking our footsteps while we set the new benchmarks, we have become the pioneer in the local retail industry. Together with our customers, we wish you the best in the future. More openings and projects that are in the pipeline will surely take us to new heights with the support of our dearest customers.