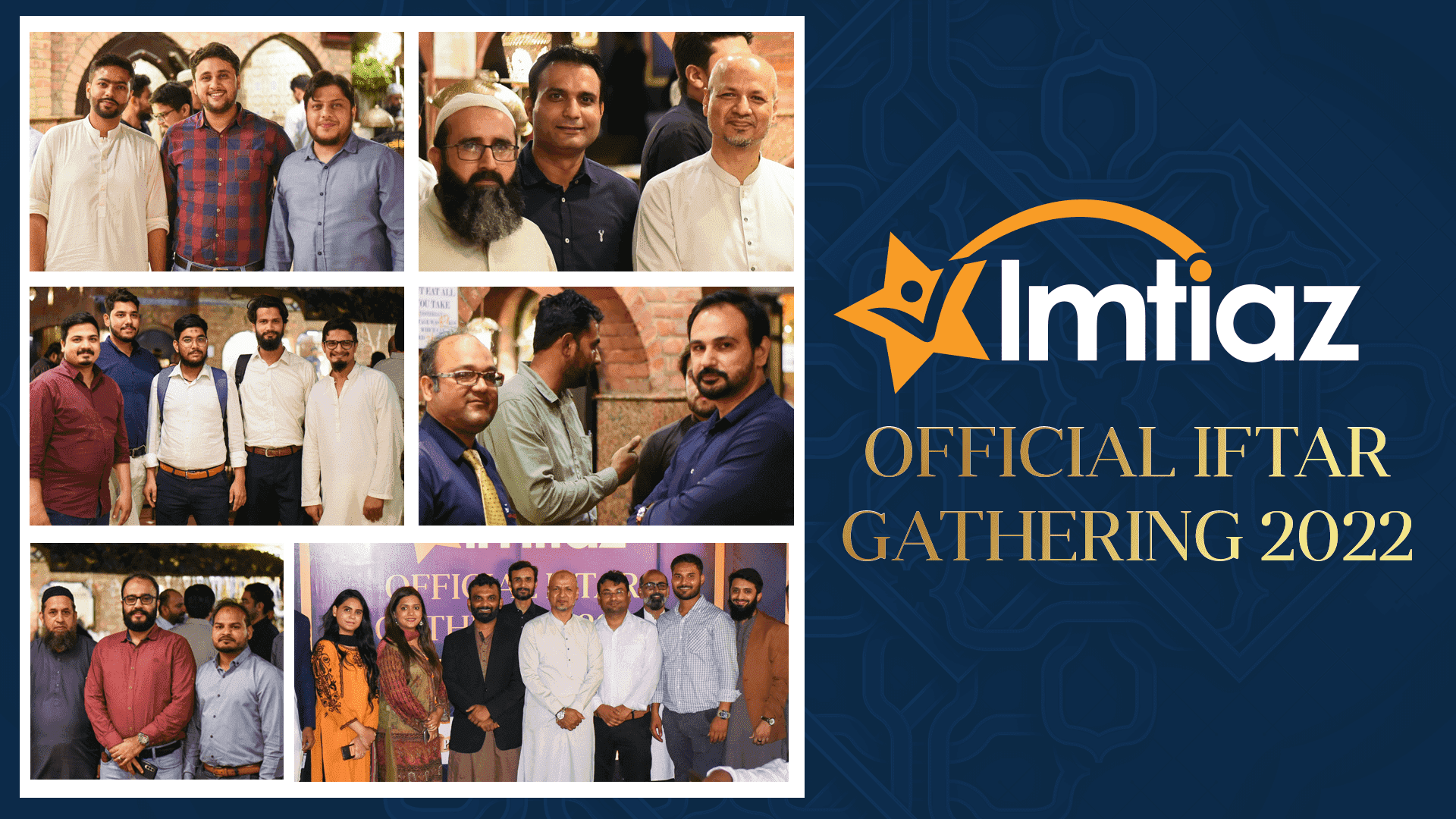 As much as Imtiaz is keen to serve its customers, it equally shows a great deal of thoughtfulness towards its hardworking employees. We believe that without our workforce we wouldn't have reached the heights where we are today.
Where Ramadan is a month of spirituality, kindness, and generosity, it also encourages the spirit of sharing. Celebrating Ramadan with great enthusiasm and festivity is at the core of this month, therefore, Imtiaz also planned and arranged an Iftaar-Dinner buffet at one of the renowned restaurants in Karachi, i.e. LAL QILA. What could be more fun than enjoying some quality time with your colleagues at Iftaar & Dinner? Well, taking the best out of this opportunity, Imtiaz organized a well-laid setup, booked the entire place for its employees, lit the ambiance with warm fairy lights, and got all set for an Iftaar that could be cherished years after it.
With a buffet of more than 60 plus dishes, a scrumptious and appetizing menu, a warm and cordial ambiance it seemed to be a perfect evening. From appetizers to the main course, you name the dish, and it was there, making for a delicious Iftaar Party on a corporate level.
Co-workers having the best time ever, chit chats on lighter notes, some casual office talks, projects that are in the pipeline, all of this and more were being discussed giving a vibe of a corporate gathering held to strengthen the bond. One great thing about an official get-together is that you get a chance to know each other on a more personal level. From managers to subordinates to directors, all seated with each other and enjoying their time symbolizes a true spirit of togetherness. Imtiaz believes that keeping intact the values, holding onto the bonds that got us here, having gatherings that strengthen the relationship between co-workers, and having recreational activities, all of this simply add to the betterment of the working environment. Imtiaz does not only cherish and value the human resource that it holds but also acknowledges all their efforts, giving them a homelier environment!