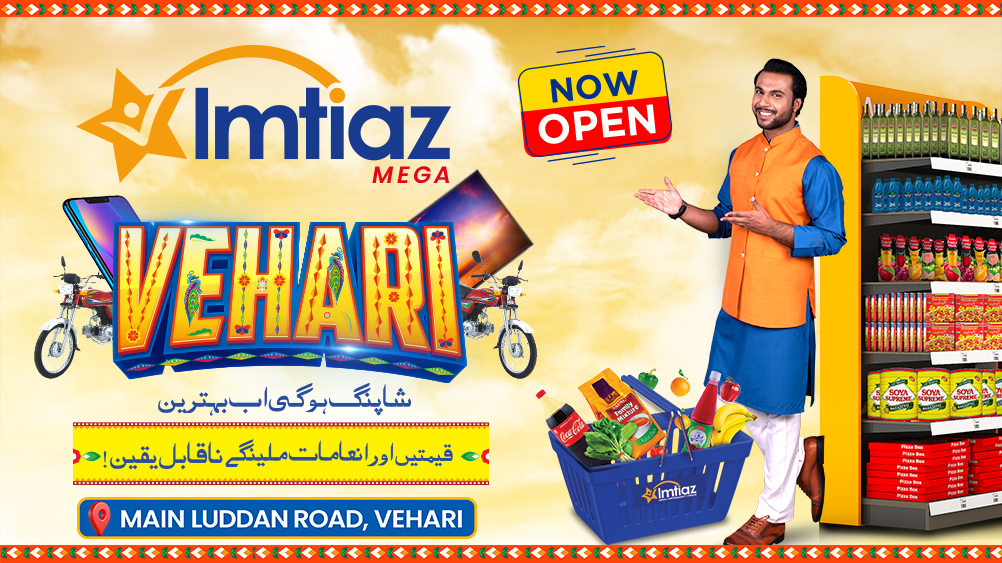 After the mind-blowing responses and winning the hearts of millions of customers in the big cities of Pakistan, Imtiaz has now stepped into Vehari with an approach to serving more and more customers everywhere around the country. Vehari is a small city in Punjab located 100 kilometres from Multan with a population of around 150,000 people.
Serving its people with everything they want under one roof like grocery, electronics, apparel, makeup, and household products like crockery, home décor, and much more, Imtiaz aims to make shopping a complete experience that is easy, comfortable, and convenient for all its customers.
For the opening of the Vehari store, we were as excited as the citizens of Vehari and residents of surrounding areas. We were welcomed and praised warmly for bringing such an experience to them which they hadn't had the exposure of before our store launch. Imtiaz is known for offering a range of quality goods at the most reasonable prices and that we make it easy to shop on a budget which is why the response we received from the customers on Vehari store opening was amazing.
To conclude, this is just a small part of what we have lined up for our people out there in different corners of Pakistan and we believe that with the constant support and love of our customers, together we can do even better!