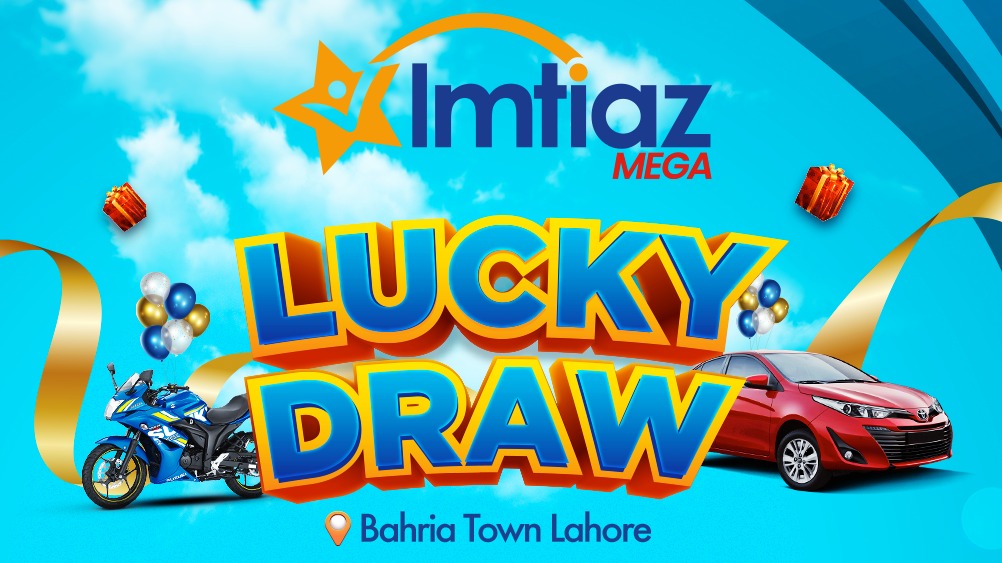 Starting off with the thought of bringing all under one roof and providing a space for convenient shopping experience that allows to shop on a budget is how Imtiaz made its place in the hearts of its valued customers. Its expansion over the years is one thing, but what really made it stand out from the crowd is the way Imtiaz gives back to its customers. One of those ways is the exciting lucky draw that is always part of our every new store's launch.
Imtiaz, with the opening of its mega store in Lahore Bahria Town, did not just provide the customers with an exceptional shopping destination, but also granted a chance to win grand prizes like Toyota Yaris, Suzuki Gixxer, and more from our lucky draw. We received a great participation from the customers and finally the much awaited day arrived when we announced the results. We were stumbled and overwhelmed to see the massive audience that joined us at the store to witness the event live.
As much as we were excited to interact with the audience, they were equally captivated, charmed and absorbed with the excitement to unfold their luck. Wide smiles, excited faces, shining eyes and people hooting out loud could easily sum up the lucky draw event we had. The winners seemed too excited to park their brand new car and bikes outside their homes. Imtiaz has always worked whole heartedly for its customers and we feel truly humbled and grateful to have the masses supporting us throughout this journey. Not just that, the huge audience which gets enthralled and excited through our lucky draws is something that gives us the motivation to keep pulling off such draws and thank the customers for always supporting us so hard. We owe all our achievements to them! Hoping to bring more and better to our consumers in the near future as well!