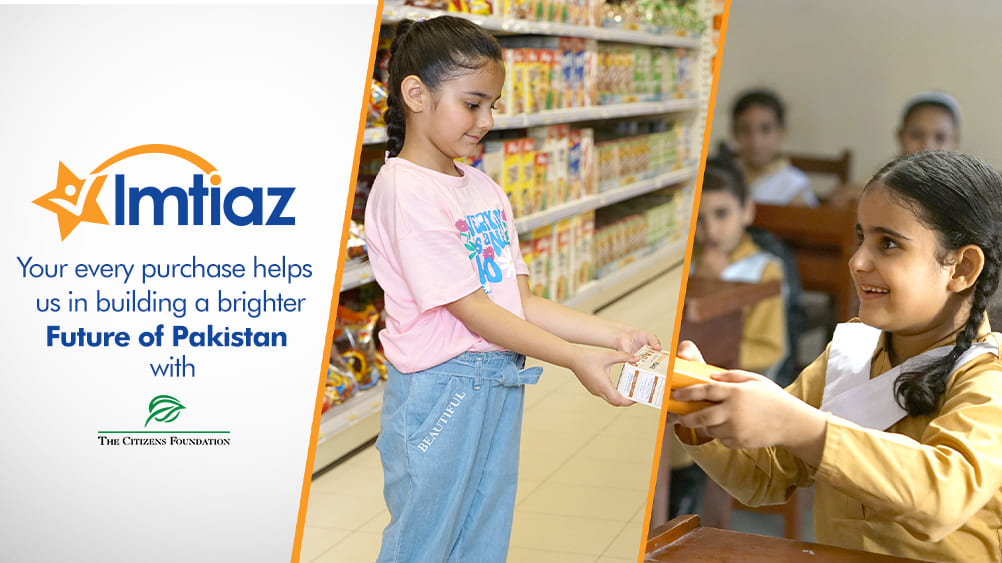 Raising a future generation that is socially and morally responsible holds great importance for a developing nation. Imtiaz, as a responsible corporate identity and a retail giant, known by the masses, feels the need to bring change to society through CSR projects that are impactful in the long run. Within our capacity, we are constantly trying our best to bring something fruitful to society. Therefore, this year we decided to support The Citizens Foundation in the cause of educating underprivileged students.
This will not only brighten up the future of these kids but will also help in creating a more dignified and educated generation that will surely be prolific in building a stronger nation. As they say "A little bit of humility can always change the world" so it's time to join forces for the betterment of all.
By supporting TCF we're playing our role in teaching the children to lead a worthwhile life with an intention to give back to society. Inculcating social conscience and empathy is the driving force of this campaign. As a nation with more than 60% of our population under 30, we should not only try to drive the younger generation towards such a path but should also create a pathway for them! We hope that our efforts prove to be highly fruitful so that together with our customers, we help our nation grow!