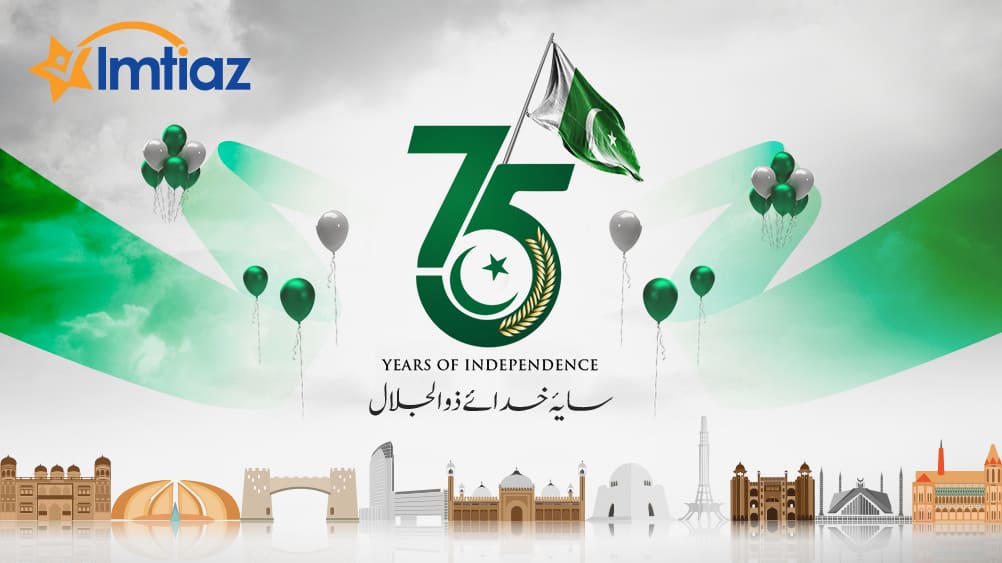 August 14th is celebrated nationwide with great warmth and zeal. Therefore, Imtiaz celebrated this day with the full spirit of independence. The in-store celebratory activities were pulled off very successfully at all our 24 stores across Pakistan. The celebrations began on 12th August and continued until 14th August including singing and coloring competitions, face paintings, musical chairs, cake cutting, giveaways, and whatnot. The stores were decorated in the theme of our flag and 75 years of independence.
What really added to the essence of the celebration was our special lucky draw where 75 lucky winners could get a chance to win a shopping voucher worth Rs. 25,000!
Apart from this, we held a very special ceremony on the 14th of August to pay a heartfelt tribute to our dear homeland and played our national anthem at 4 PM sharp across all our stores in Pakistan simultaneously. This really created a buzz amongst our customers and got us appreciation from them.
As much as we were excited to celebrate the 75 years of Independence, the customers equally joined in with great enthusiasm across our stores. This gives us encouragement to continue executing such enlivening activities in the future because Imtiaz believes in celebrating moments of joy with its valued customers.